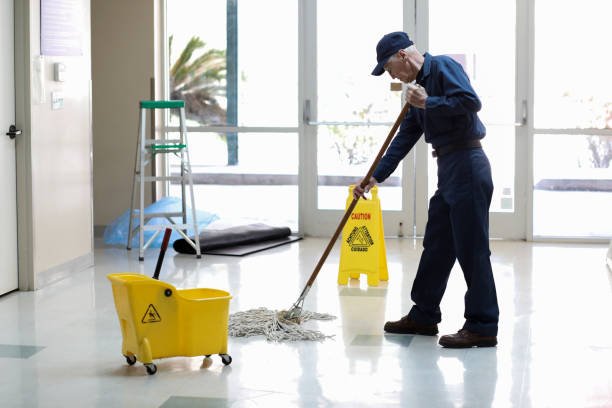 Modern crime scene cleaners perform the cleaning procedures in various places ranging from the commercial premises and private houses to different vehicles like trucks or cars. Depending on the complexity of the contamination and the site where a crime was committed, crime scene cleaners choose various methods to eliminate the consequences of the violent event.
Cleaning the car interior where a crime has been committed is a complicated procedure which involves treating not only the mats and the seats, but also the ceiling, doors, plastic parts, dashboard – that is, almost all surfaces inside the automobile. Another important difference between crime scene cleaning and regular dry cleaning is that crime scene cleaners use special cleaning products and professional equipment for thorough disinfection of all surfaces.
First of all, professional cleaning which crime scene cleaners performhelps to eliminate the disgusting odor.
Secondly, crime scene cleaners carry out thoroughdisinfection. The dry cleaning procedure, which involves steaming, helps to get rid of harmful bacteria, viruses, mold, microscopic mites, etc.
What types of dry cleaning do crime scene cleaners usually perform?
Traditional cabin cleaning. It's important to know that this type of cleaning can give a decent result only if the contamination is not very strong and there aren't large blood spills. However,  traditional cleaning has one serious drawback – the interior after such cleaning dries for a very long time, sometimes up to 2 days.
Steam treatment. Crime scene cleaners use special equipment – a steam generator which processes surfaces of salon ensuring deep cleaning and disinfection simultaneously.
Dry cleaning. This method has become very effective due to the advent of modern cleaning agents in the form of foam, which is enough to apply to the surface using a spray can, hold for a while and then wipe. This method is convenient, simple and fast, however, when it comes to big pollution, especially with blood and bodily fluids,  it is not effective enough.
It is worth mentioning the dry cleaning of leather salons. This upholstery material requires special treatment. In order to prevent leather from cracking special cleaning products must be applied.
How do  crime scene cleaners perform car cleaning?
Before performing the procedure of crime scene cleaning, it is recommended to wash the car body so as not to bring dirt from it into the cabin.
Then crime scene cleanersremove small debris and large particles of dirt that can interfere with the further cleaning process with a professional vacuum cleaner.
Then, all the surfaces like ceiling, doors, seats, floor and so on are processed with professional cleaning products. Car mats are removed and cleaned separately.
A steam generator is used for additional treatment of surfaces for disinfection.
Cleaning after crime is not an easy procedure which requires using special cleaning techniques and special cleaning products and therefore must be entrusted to the experts only.
Professionals know how to cope with blood spills effectively and how to remove unpleasant odor, which inevitable accompanies any crime.